Nicoli Sculpture Studios have been working with world-wide artists in Carrara. Its hundred-year-old marble tradition has been continuously improving and it boasts of a top level artist quality.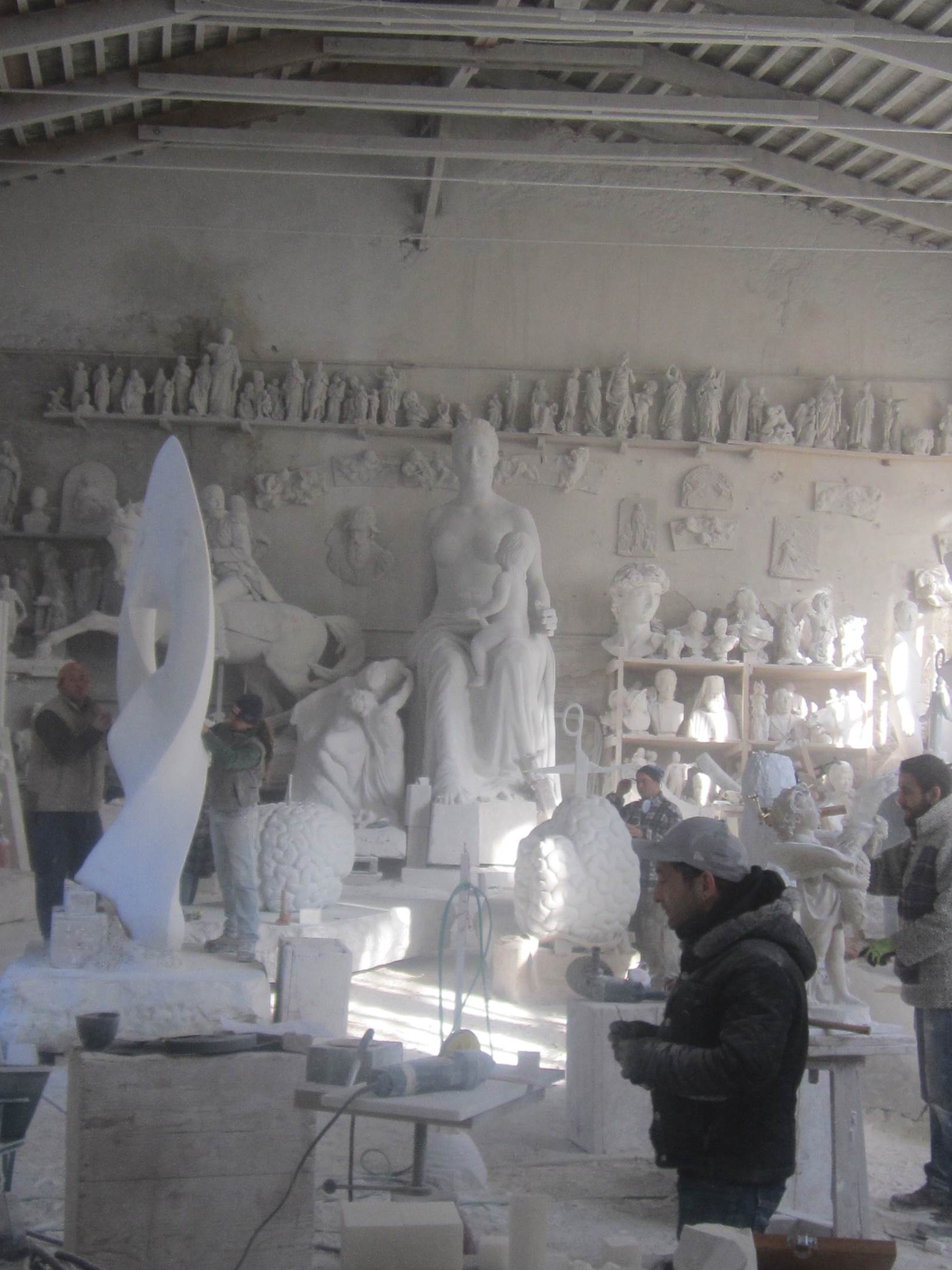 Photo by Benvenuto Saba
Nicoli Sculpture Studios are a centre for the contemporany sculpture and also has a beautiful collection Unesco has recognized too. This collection, which involves two centuries, comprises plaster casts, models, donations.