IT
EN
DE
FR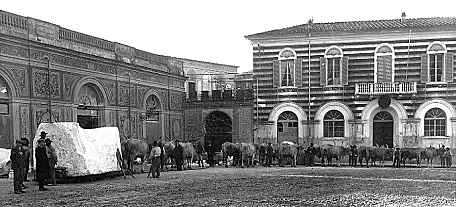 In 1863 sculptor Carlo Nicoli (son of Tito, an marble ornamentalist) built the marble sculpture studios in Carrara. They can still be admired since 1876 in Piazza XXVII Aprile, right in the centre of Carrara.
Thus, the workshops got underway involving not only Carlo Nicoli, the director, but also many other sculptors, who came to Carrara lured by marble, the precious material which can be found here, and by the old tradition of the artisans in Carrara. Hence the great co-operation between Nicoli and the most famous sculptors of the time began.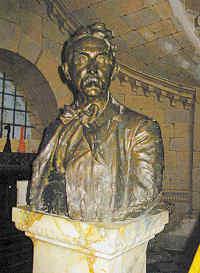 Gino Nicoli
Bronze of Ettore XimenesSculptors such as Dupré, Leonardo Bistolfi, Vela, and then Fausto Melotti, Agenore Fabbri, Francesco Messina, Arturo Martini, Sironi, Alberto Viani, Carlo Sergio Signori, Cardenas, Ipousteguy, César, Mario Rossello, Bodini, Vangi, Michelangelo Pistoletto. 
It is in this way that Carlo Nicoli, then Gino Nicoli and after him, Ruggero Nicoli and today Carlo Nicoli were able to preserve that type of work, unique in the world which consists in working with the greatest sculptors in the creation of their works of art.